Visiting the birthplace of America? Looking for some family friendly things to do? Boston is an incredible city with an amazing history. Whether you are a looking for a true "tourist" experience or you're a local looking to do something a little different, we have put together some of the best ways to see and enjoy Boston with the kids.
Boston is a very walkable city. You can explore the rich history of Boston by foot, duck boat, public transportation, trolley, or bike.
Here's our 10 best way to spend a "wicked awesome" day in Boston with the entire family …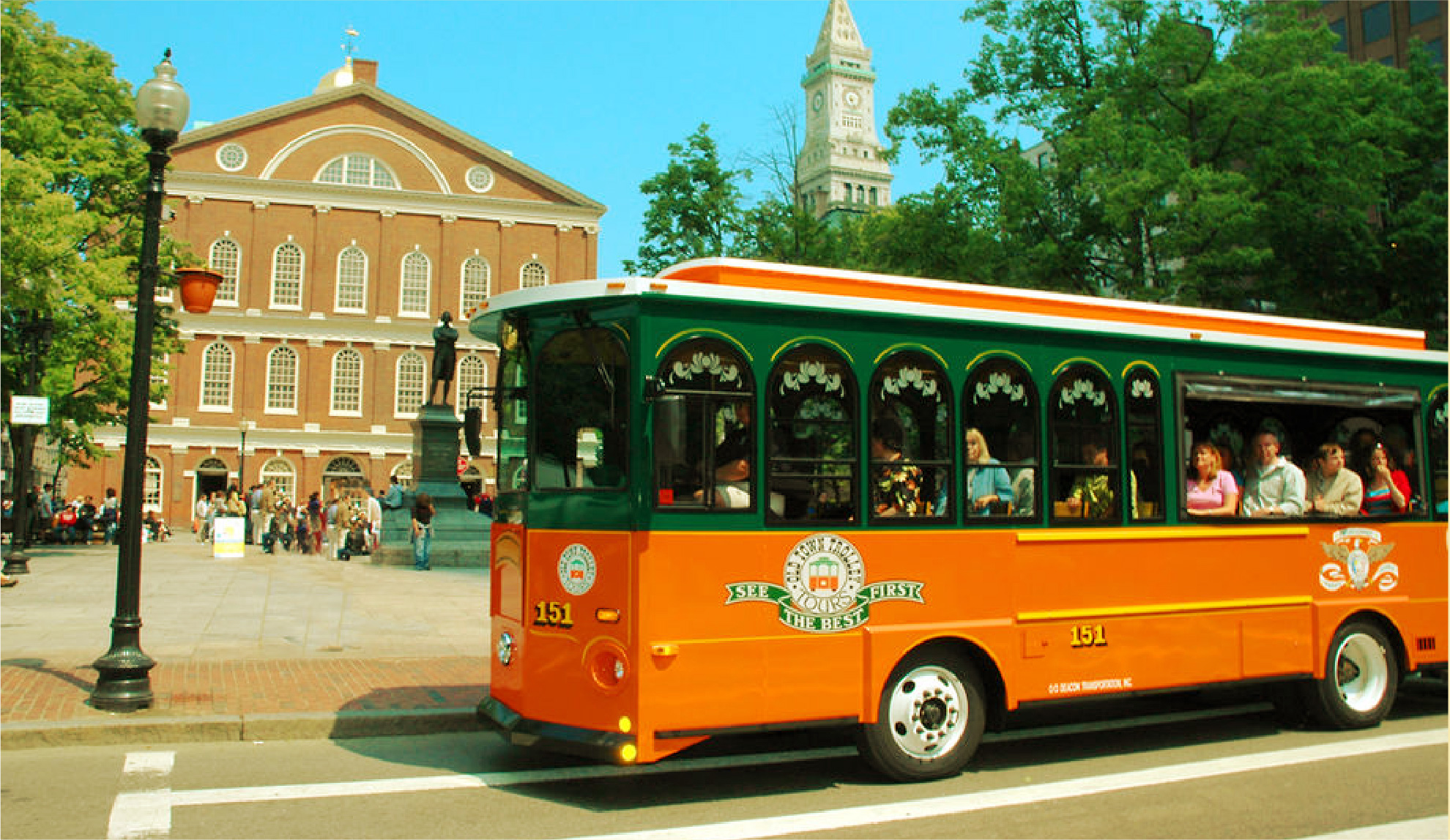 Take A Trolley
What's more retro than riding a trolley through one of the oldest cities in the US?  Old Town Trolley Tours offers a "hop on / hop off" ticket that allows you to see the City at your own speed.  The whole tour takes between 1-2 hours (depending on traffic—which can be brutal on some days!), but you get to jump on and off wherever you want for the whole day.
Two-day packages are also available. Tickets cost about $40 per person (kids ride for less!).  For a few extra dollars, you can also buy packages that include museum and walking tour tickets.  Check out their website for tour schedules, packages and pricing.

Quack, Quack!
"One if by land, Two if by sea!"  If you're feeling amphibious, jump on one of Boston's famous "Duck Boats".  Boston Duck Tours offers 80-minute trips around Boston with a dip in the Charles as an extra-special treat.  Narrated tours start from one of three different locations (Museum of Science, Prudential Center and the New England Aquarium) and show off many of the famous historic spots in Boston.  While tours are "all year round", we don't recommend this option off season as it can get pretty cold even if with the heat and plastic wind barriers.  Tickets cost about $43 for adults (less for kids) and a Family Pack (2 adults / 2 kids) is currently on sale for $125.  Check out their site for more information!
If Duck Boats aren't your thing, rent a kayak and explore the Charles River yourself.

Head to the Harbor
No trip to Boston is complete without a visit to the harbor. Take in a whale watch—we recommend the trips offered through the New England Aquarium. Expect to spend at least 3 hours on the water and tickets should be purchased in advance as they do sell out quickly—especially on nice days and weekends.  Expect to pay $50 per ticket (for adults). Family Fun Packs are also available (2 adults / 2 kids) for $150.
Don't care if you spot any sea life? We recommend going island hopping with Boston Harbor Cruises. You can spend the whole day exploring the harbor. Have lunch on Georges Island. Take a walk on Spectacle Island. Tickets are $20 for adults (round trip) and family discounts are usually available.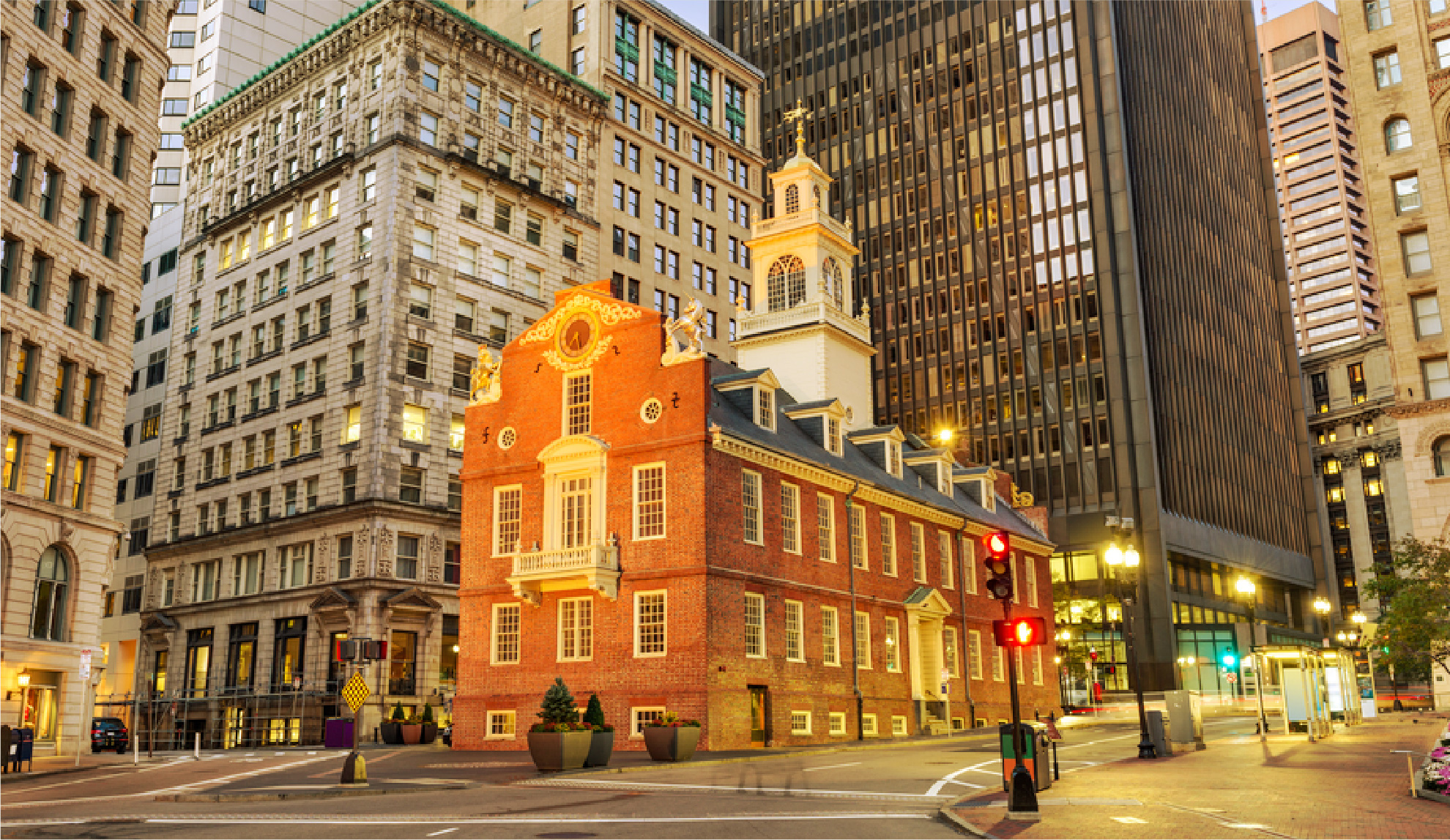 Walk the Freedom Trail
Do you have a thing for tour guides dressed in Revolutionary costume? Are you a history junkie? If so, try a classic Freedom Trail guided tour. These group tours will show you all the historic spots around Boston. Tour guides vary in terms of quality and passion, and we recommend that you pick a good day.  Don't be late because tours do leave on time.
Want to see the historic Freedom Trail in a unique way? Check out Brews & Clues Boston. Their self-guided walking tours are part trivia challenge, scavenger hunt, and pub crawl. All you need is a smart phone (and maybe a charger or battery pack)!
If you like beer and like to explore a city by foot, we think you'll love this unique tour experience. It's family friendly (Mom & Dad get to have a few beers while giving their kids a history lesson!), interactive, and—most importantly—fun! If beer is not your thing, you can also explore the Freedom Trail with GoTrivia Boston.  They will turn downtown Boston into a virtual game board. You and your kids will have a blast while learning some things about the city.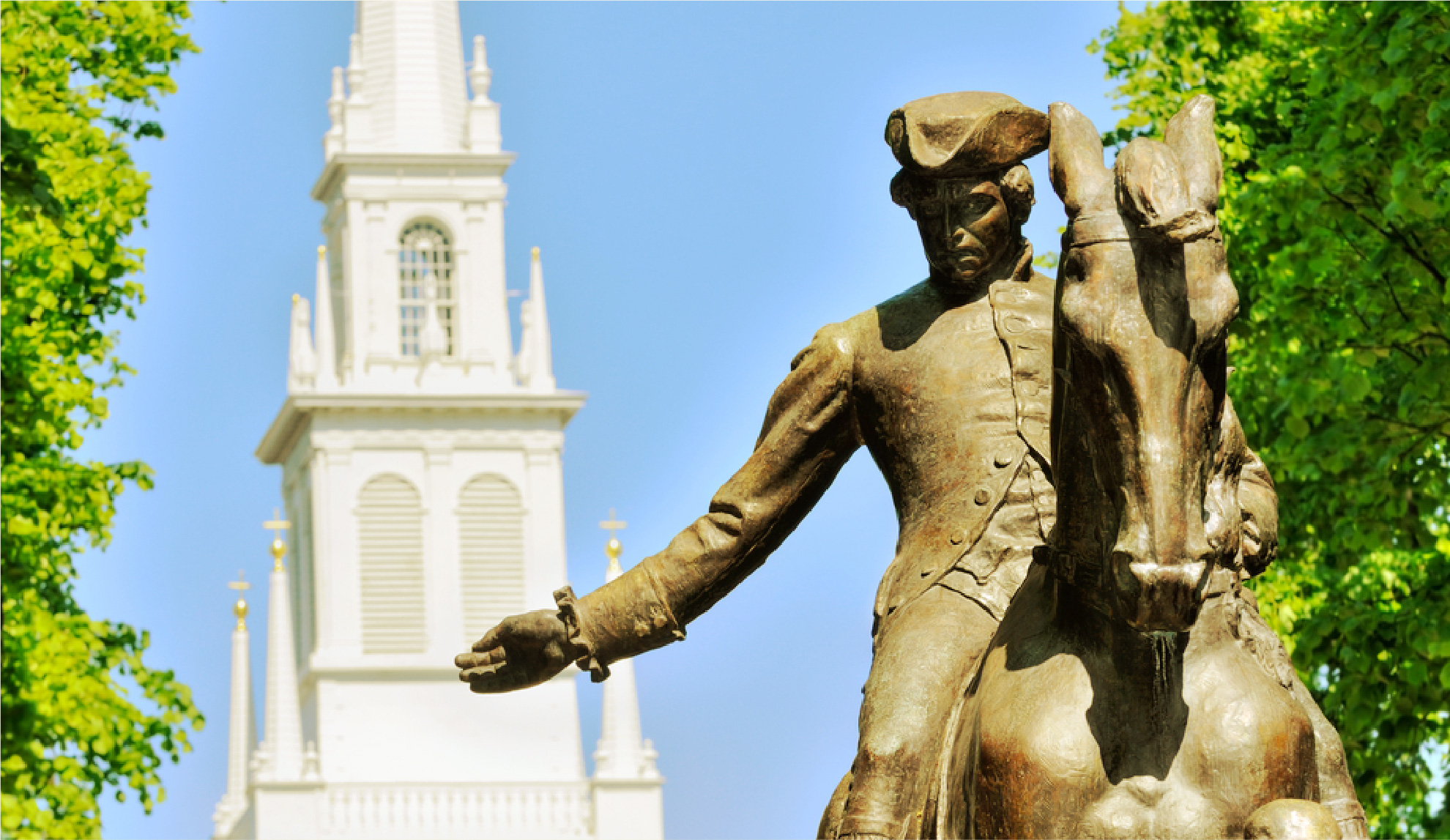 Visit the North End
Boston's Version of Little Italy
Boston is known for its distinctive neighborhoods, and the North End does not disappoint. Travel back in time—and to another country—as you walk through the tight cobblestone streets and explore the many boutique restaurants.
Grab an espresso, cannoli, or gelato. Enjoy a slice at Pizzeria Regina. Have the best meal of your life.  Visit Paul Revere's house. You can easily spend an entire day in the North End. Mangia!

Explore Boston Common
No matter the season, Boston Common is a must-visit if you are in Boston. It's the oldest city park in the United States and full of fun things to do and see. If the weather is warm—check out the Swan Boats, ride the carousal, and splash in the Frog Pond. If you are visiting in the winter, lace up your skates and hit the ice at the Frog Pond or check out the famous Nova Scotia Christmas Tree.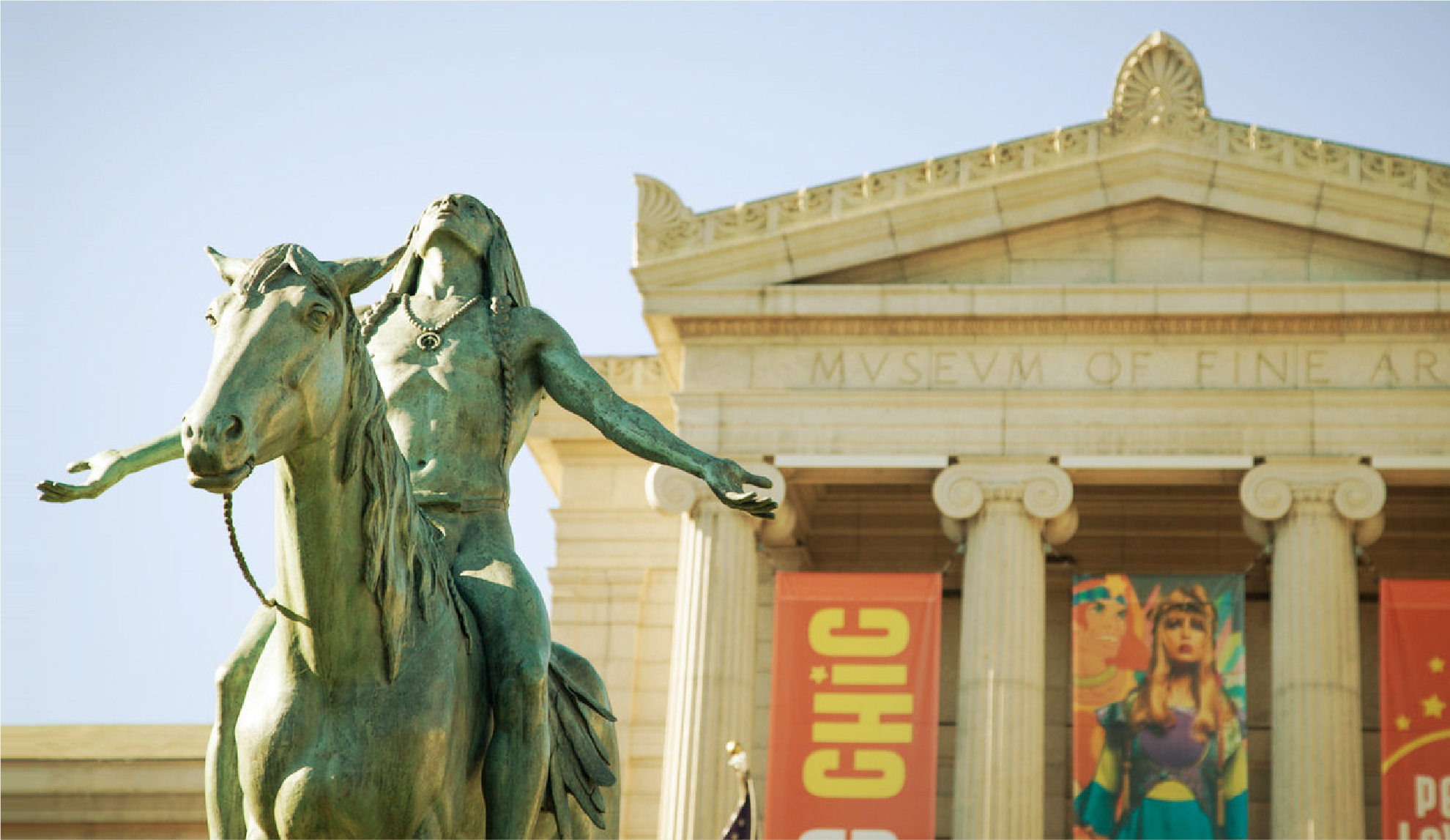 Check out the Museum of Fine Arts
Why not take in one of the best art museums in the world while you're here? The massive MFA opened in 1876 and has over a half million objects to distract you for hours.
You can see works by Homer, Sargent, and Hopper.  Explore ancient artifacts like African masks, Native American pottery, and—of course—the mummy exhibit (a personal favorite). They have free one-hour tours, too, if you want some help navigating the museum and catching all the highlights.

The Museum of Science
Sticking with the museum theme—we think that a visit to the MOS is a perfect way to spend the day (especially if you have kids). With over 700 interactive exhibits and live presentations, this museum will have you leaving New England much smarter than when you arrived. You can also check out an IMAX film while you are there, or if you want a real treat, check out Laser Floyd after the sun goes down.

Harvard Yard
Boston is known for its prestigious and historic commitment to higher education.  Take a tour of Harvard University—the oldest college in the US.  Explore the grounds and campus buildings that once were home to JFK, George W. Bush, FDR, Mark Zuckerberg, Barack Obama, Cornel West, Amy Poehler, RBG, and Gertrude Stein.
Once you feel wicked smart, explore the shops, restaurants, and cafes in Harvard Square.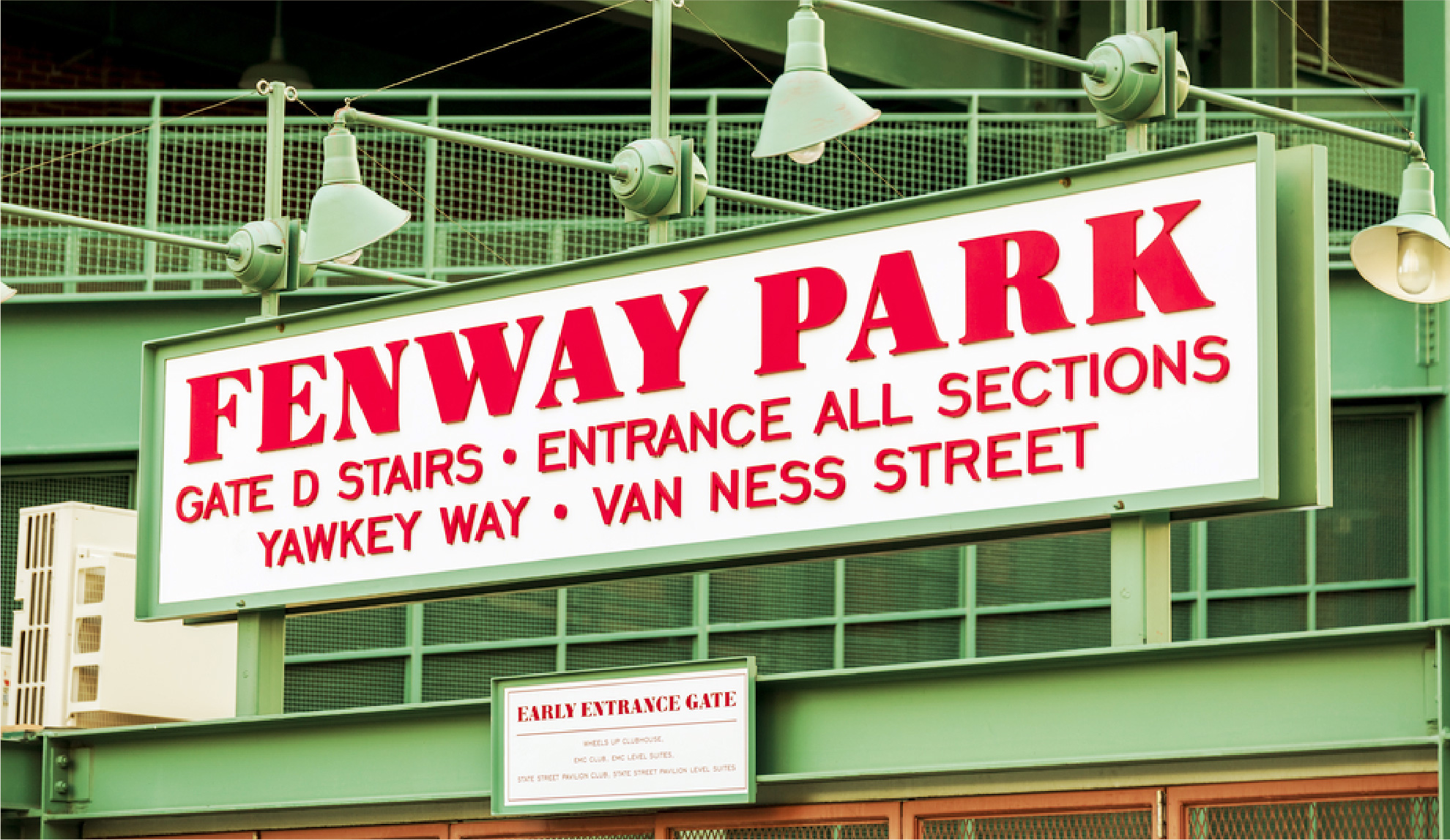 Explore Fenway
The Oldest Ballpark in America
No trip to Boston is complete without a visit to Fenway. It doesn't matter if the Sox are in town or not, Fenway is a destination location for tons of tourists every year.  Grab tickets to the game (if you can—games tend to sell out, so plan your trip early).