It's almost Spring! The weather is warming up, the grass is starting to green, and the flowers are blooming. It's time to emerge from our winter hibernation and COVID quarantine bubbles and GET OUTSIDE! There is no better way to see Boston (and burn some calories) than taking a walk with your peeps.  Whether your a tourist or a native, here are the best walking tours of Boston. We are all wired differently, so we have broken the walking tours into three categories or types; tour guide; self-guide, and interactive / hybrid.  Pick your favorite, lace up those new sneakers, and explore Boston your way!

Real Walking Tour Guides:
This is the OG of walking tours. Just let someone else be in charge and take you for a walk. Walking tours with an experienced guide were suspended for a while in Boston, but they are making a comeback as the weather and the public health situation improves. If you are interesting in having an "expert" walk you around and show you the sights, then this is your jam.
Check-out Boston CityWalks, Free Tours By Foot, or Boston By Foot for some excellent and informative options. If you know that your dogs will be barking, you can also try a Trolley Tour or Duck Tour of Boston. You will do some walking, but the majority of work is done for you!
For all of these tours, we suggest booking in advance as space is limited, and tours sell out fast.
PROS: Let the experts plan your day; great information; structured; you won't get lost; you may meet new people.
CONS: You may meet new people; tour groups can be awkward; prices can be expensive, per person, and tipping is encouraged; you can't deviate from the tour; quality is based on the tour guide; booking in advance means you are stuck to a day and time regardless of weather.

Self-Guided Audio Walking Tours:
The last year hasn't been easy and some folks aren't ready to break that bubble just yet. That's okay. You can tour Boston by foot using an app, map, or just your own internal compass to help guide you. You can always just hop on Boston's Freedom Trail and follow the "Red Brick Trail" or download the GPS My City app from the Google Play or Apple App Store. "Free Tours By Foot" offers an audio option that allows you to walk and listen to a scripted tour of a few different Boston spots – they even have a Spanish language version.
PROS: It's just you and your select group – no annoying tour guide or tourists; self-guided = self-paced; low cost or FREE.
CONS: You have to be in charge; getting lost; priced by the person; quality is variable; audio tours don't allow you to communicate with your friends/family.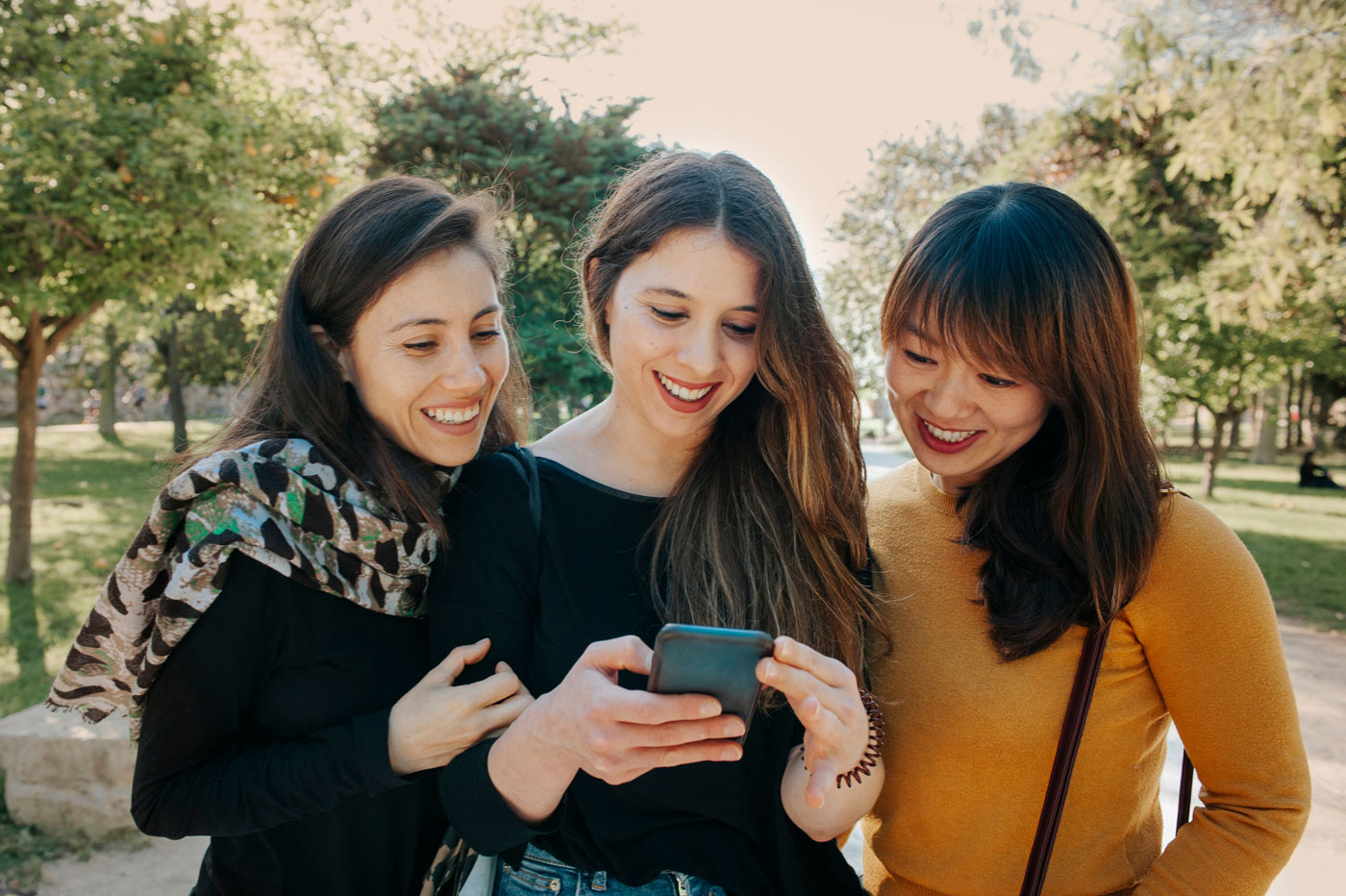 Hybrid / Interactive Walking Tours:
What if you could grab your friends and turn your walking tour of Boston into something interactive, fun, and educational? Go Trivia and Brews & Clues have developed unique Boston experiences that allow your exclusive group of friends to form a team and do just that!
Both options are web-based, interactive "games" that guide you through the city (or section of the city) using your Smartphone as your guide. They have built the tour and you follow along answering trivia questions, learning about the city, and finding clues to move to your next location.  Go Trivia offers a Freedom Trail tour and is just about to launch a new tour of Harvard and Cambridge.  Brews & Clues uses famous bars and pubs to help you navigate through the busy while quenching your thirst. It's like bar trivia on foot!  They have a Boston tour that weaves on and off the Freedom Trail and visits some of the best sites and bars in the city.
PROS: One price for your whole group; self-paced; easy to use; flexible – start whenever you want; no reservations required.
CONS: Need a Smartphone and recommend a charger just in case.
Boston has some amazing places to visit and some incredible walking tours. So go breathe some fresh air and see Boston by foot today!